The Spartansuppz Difference
The Spartansuppz team live and breathe all things Health, Nutrition, Fitness and Sports and know how important it is for you to get the tools you need to train harder and recover faster.
Our wide range of pre-workouts, protein powders, fat burners, creatine and turkesterone, has been hand selected by our team of industry experts to ensure you get exactly what you expect, each and every time.
Shop our range of Top Quality Sports Nutrition Supplements
Spartansuppz products cater to the most varied sport nutrition needs. Everyone who wants to get the most out of their workout can benefit from our range of pre-workouts, Gfuel as well as our health and wellbeing supplements. And, if you have more defined fitness goals, we have top-of-the range-products to support them, too! We stock quality fat burners to maximise your weight loss and offer top formula and protein powders to help you reach your bodybuilding goals faster.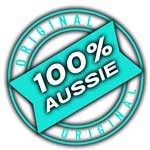 Australia's #1 Supplement Store
We are Australia's #1 Supplements store! We've been in business for over 12 years providing Aussie customers with quality products delivered daily, by our local dispatch partners.